Usługi, które zwiększą Twój zysk nawet do 50%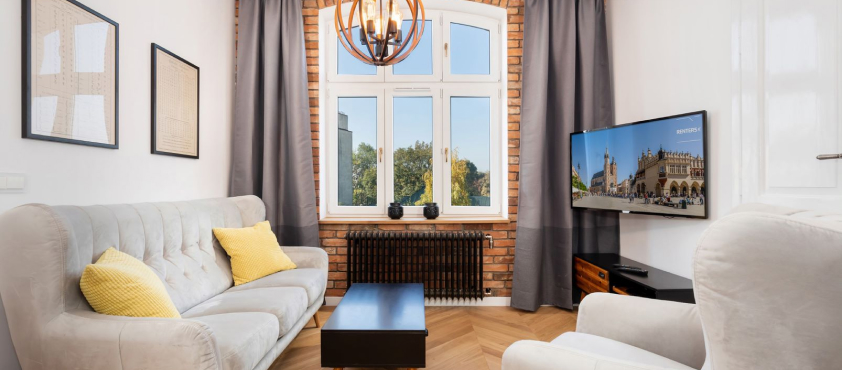 Projektowanie wnętrz
Renters zadba o piękny wystrój Twoich pomieszczeń
Wspołpracujemy z zespołem ekspertów z zakresu urządzania wnętrz, którzy sprawią, że Twój dom będzie wyglądał zjawiskowo zarówno dla Ciebie, jak i Twoich gości. Dzięki naszym wskazkówkom opartym na bogatym doświadczeniu, zwiększysz swoje przychody nawet o 50%.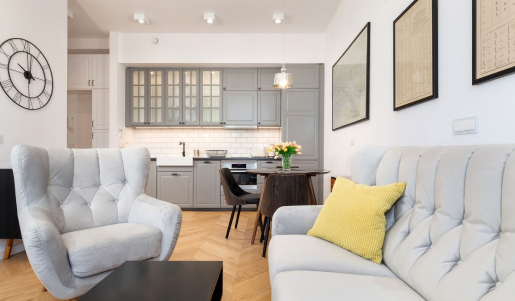 Zarządzanie ogłoszeniami
Przyciągnij tak wielu gości, jak to tylko możliwe
Dzięki współpracy z licznymi agencjami wynajmu średnioterminowego możesz cieszyć się zyskownymi pobytami korporacyjnymi w Twoim mieszkaniu. Bliska współpraca z lokalnymi portalami rezerwacyjnymi to wzrost rezerwacji również poza sezonem.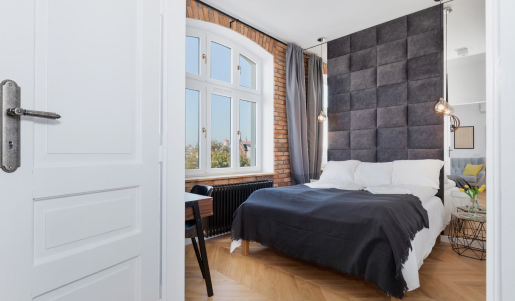 Obsługa gości
Twoi goście doświadczą 5⁠-⁠gwiazdkowej gościnności
Dla Twoich Gości oferujemy całodobowy kontakt z Biurem Obsługi Klienta. Na miejscu czeka na nich powitalny upominek oraz bezpłatne udogodnienia.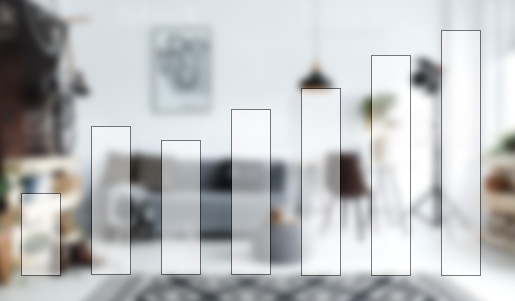 Zarządzanie cenami
Ceny, które pozwolą zarobić nawet do 50% więcej
Nasz zespół ekspertów każdego dnia bada rynek za pomocą specjalnych narzędzi. Dzięki temu możliwe jest takie ustawienie poziomu cen, by zapewnić wzrost zysku nawet o połowę!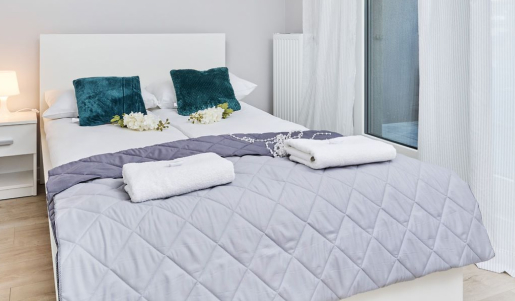 Utrzymanie i sprzątanie obiektu
Zajmiemy się wszystkim, więc możesz spokojnie usiąść i odpocząć
Nasz wykwalifikowany zespół przygotuje oraz posprząta Twój dom zgodnie ze standardami przyjętymi w 5-gwiazdkowych hotelach. Dostarczymy świeżo wyprasowaną pościel oraz puszyste ręczniki. Nasi fachowcy natychmiast zajmą się wszelkimi usterkami, dlatego pokoje dla gości pozostaną zawsze w jak najlepszym stanie.